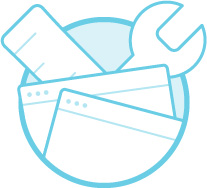 We will Be back Soon
Please excuse our website. We are in the process of updating our design, and we aplogize for an inconvenience. If you have any questions, please check out our Facebook page or give us a call: (843) 742-7922.
Also, despite our website being renovated, our office is fully functional…(yes, that's a pun. #FunctionalMedicine)
Here's the address:
4016 River Oaks Dr
Myrtle Beach, South Carolina
Undergoing Maintenance
The Practice is here to stay, and you can rest easy knowing that our team will be updating and improving every aspect of the practice for years to come.
Rebranding
Because The Practice is of cutting edge medical advancement and technology, we want to make sure our brand and website are also cutting edge.
Functionality Fixes
Any functionality problems the website formerly had will be fixed! Stay tuned for greater user friendliness .